The comfiest "in-between" shoes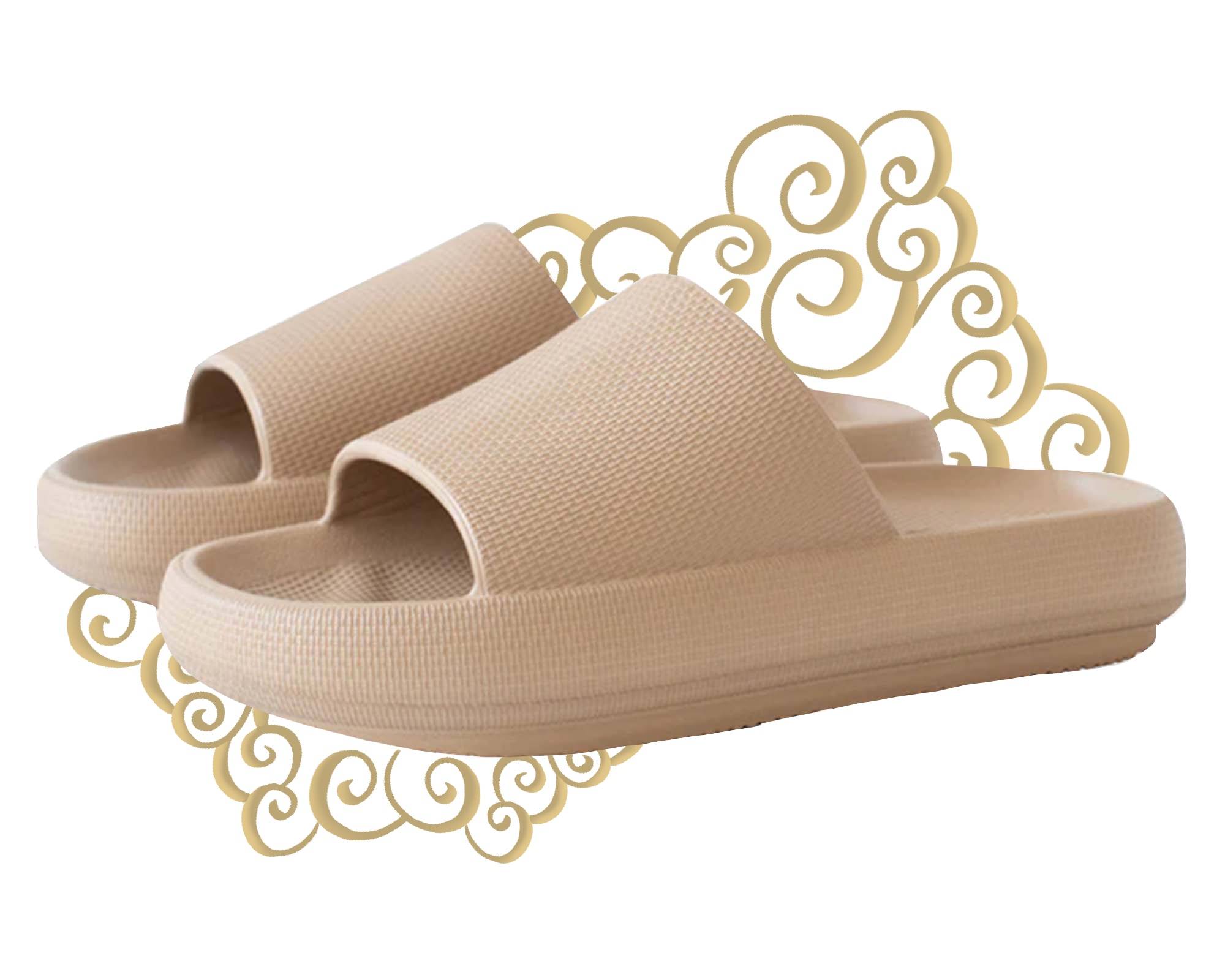 100% Waterproof for a mess/stain free shoe

Extremely comfortable cushioning to prevent foot pain

Flexible material that will last you decades (+Eco-friendly!)

Minimalist shoe that works with any outfit
SnugSlips are the ultimate "in-between" shoes for any occasion. These were made specifically forexhausted parents, 9/5 workers, and anyone who wants one shoe that does it all!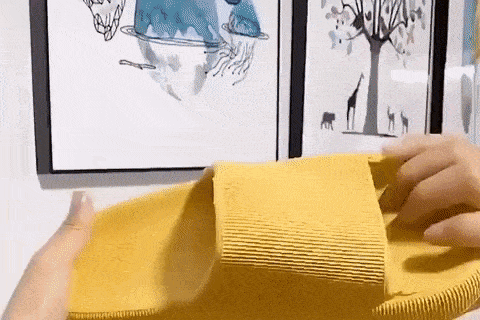 At first glance these might look like goofy looking slippers, but once you put them you'll be on your way to ordering your next 3 pairs!
SnugSlips are stink-free slides that will make your feet forget what the ground feels like. These shoes are:
Perfect for sensitive maternity feet

Casual for brunch, Comfy for soccer practice

Extra cushiony for maximum pain relief

Made from anti-chafe material for no-sock use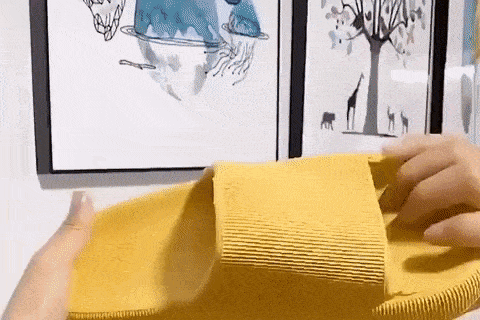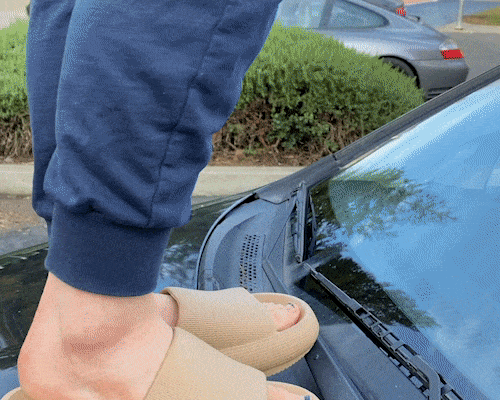 Non-Slip Soles for Support
With these shoes, you can catch up to your kids when they drive you up the wall! No, but seriously...
SnugSlips have high-quality grip that makes them the best slipper for messy floors. Whether it's up and down the stairs or going out back, you can wear these shoes everywhere without a worry in the world!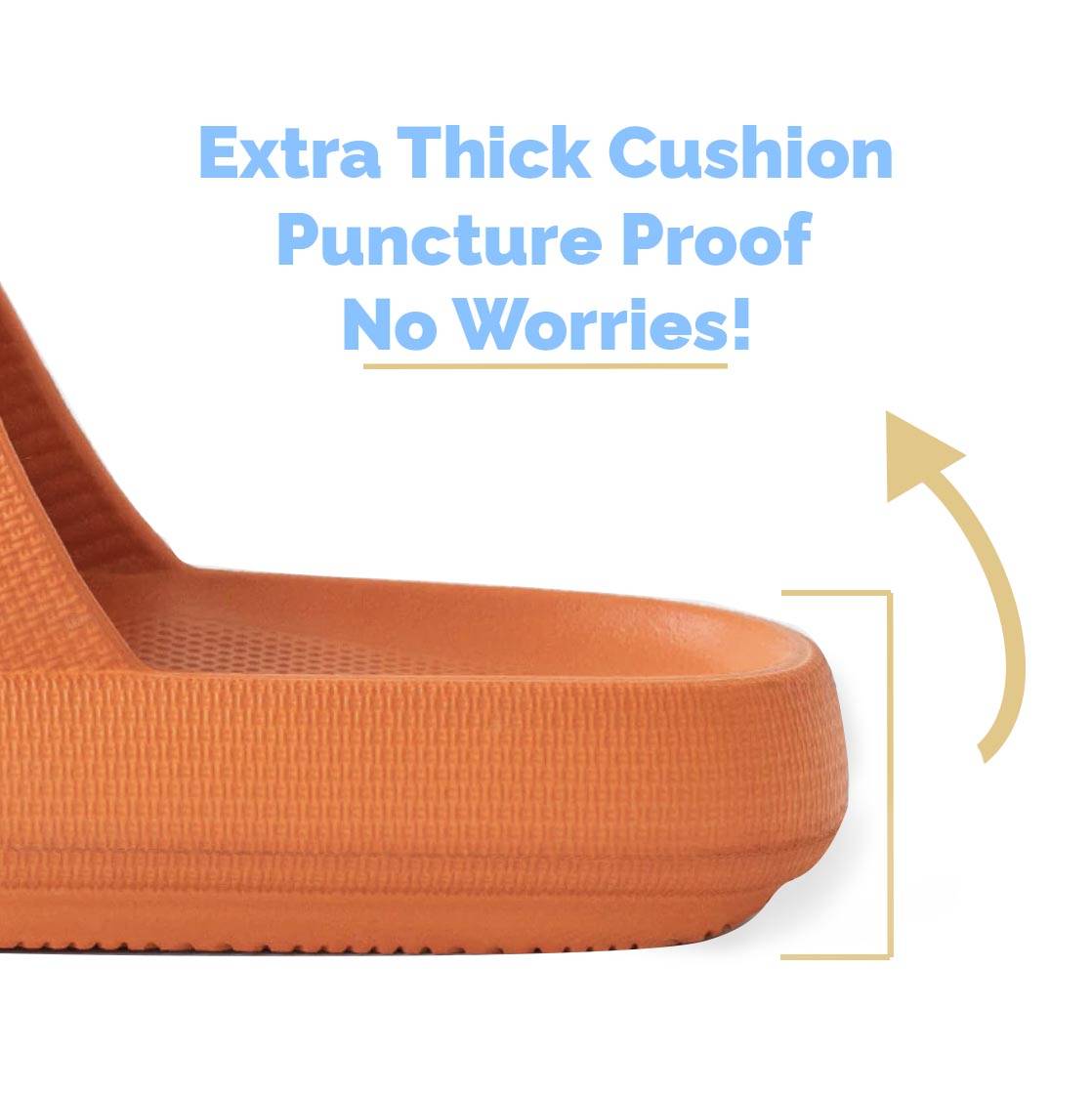 These are the ultimate shoe for gym lovers, casual loungers, and anyone who hates having too many shoes that you'll never wear.
Whether these are your weekend go-to's or your everyday "taking out the trash" shoes, one thing's for sure: You'll never want to take them off.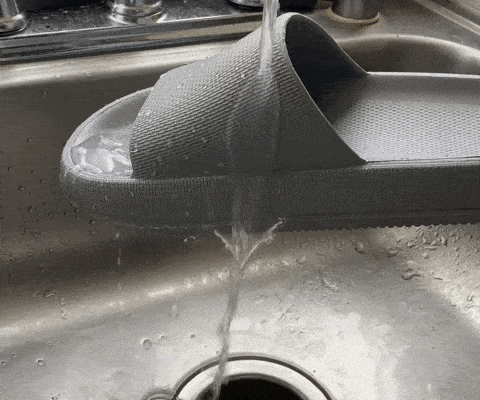 Wash and Dry in an Instant
Whether it's a simple scuff mark or messy situations on the daily, you need a shoe that can keep up. These slides are 100% waterproof, scuff resistant, and puncture proof.
Having a pair of cleanable shoes is ESSENTIAL for new moms and dads. The second a baby starts crawling, they'll search for anything to put in their mouths... So at least let it be clean!
You can wear SnugSlips for 10+ hours and forget they're even on.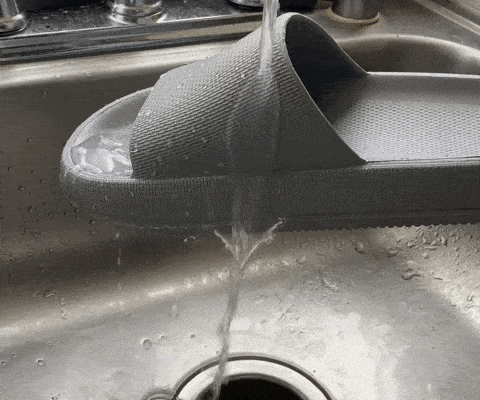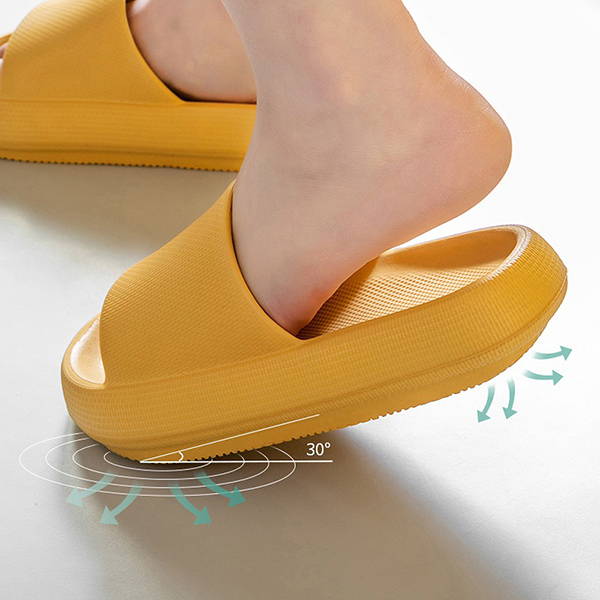 No more aches, pain, or stress
There's a reason for the thick sole... We swear! Not only does it provide extra cushion but helps with the following common pains you may experience on a day-to-day basis:
Sore feet that leads to aching calves

Swollen feet from excess pressure building up in your soles
SnugSlips aren't really a pair of shoes... They are an investment in yourself.
Keep your body happy and healthy by starting from the ground up!
See what others are saying!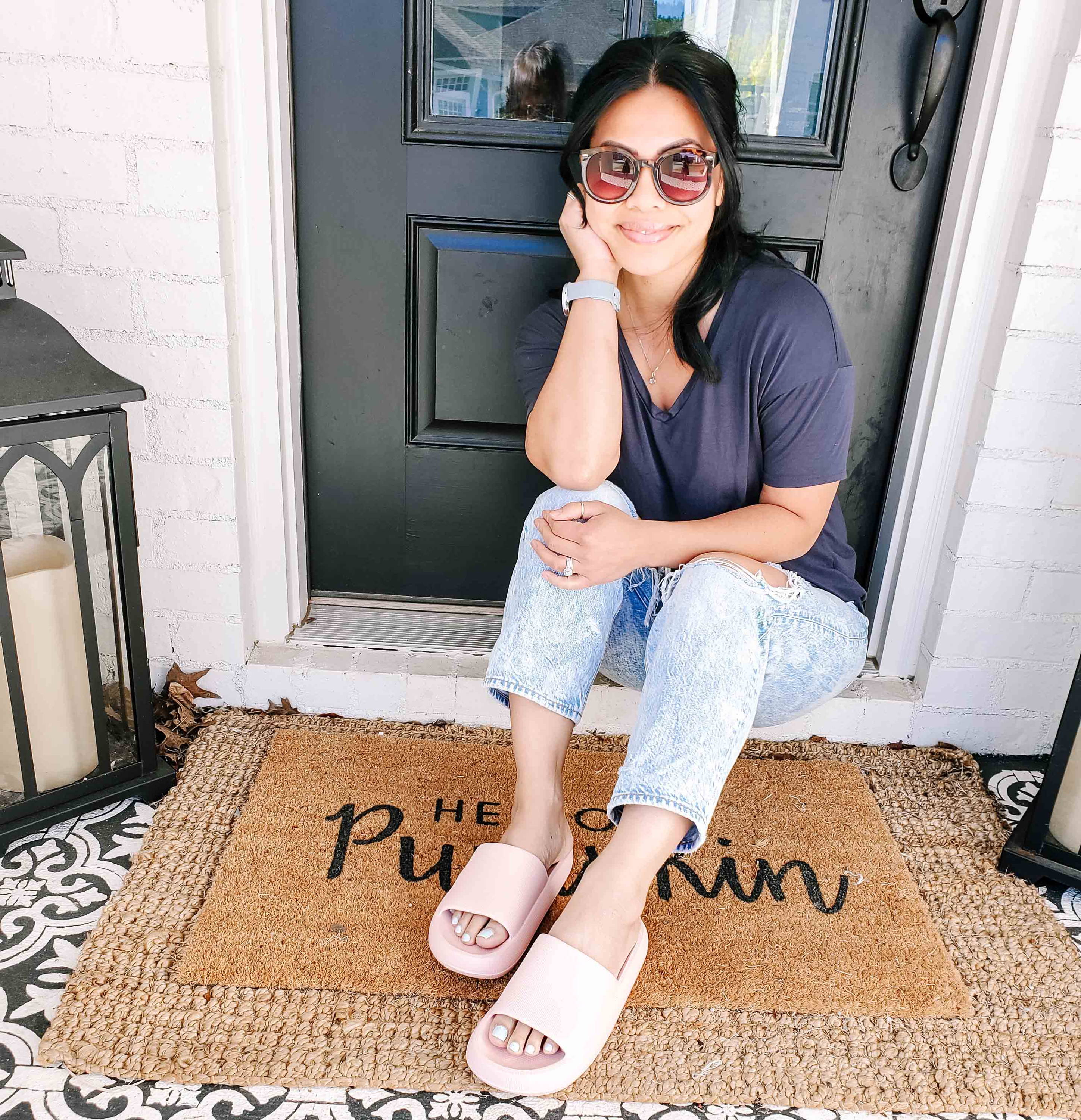 "Being a mother is hard... but being a mother in pain is even harder. I used to walk around barefoot all day long and didn't think much of it... That is until I put on my first pair of SnugSlips. After literally just 1 day, these shoes paid for themselves. They are the comfiest, squishiest, and cutest slides that I wear everywhere I go. I don't think I'll ever go back to normal shoes after wearing these babies!"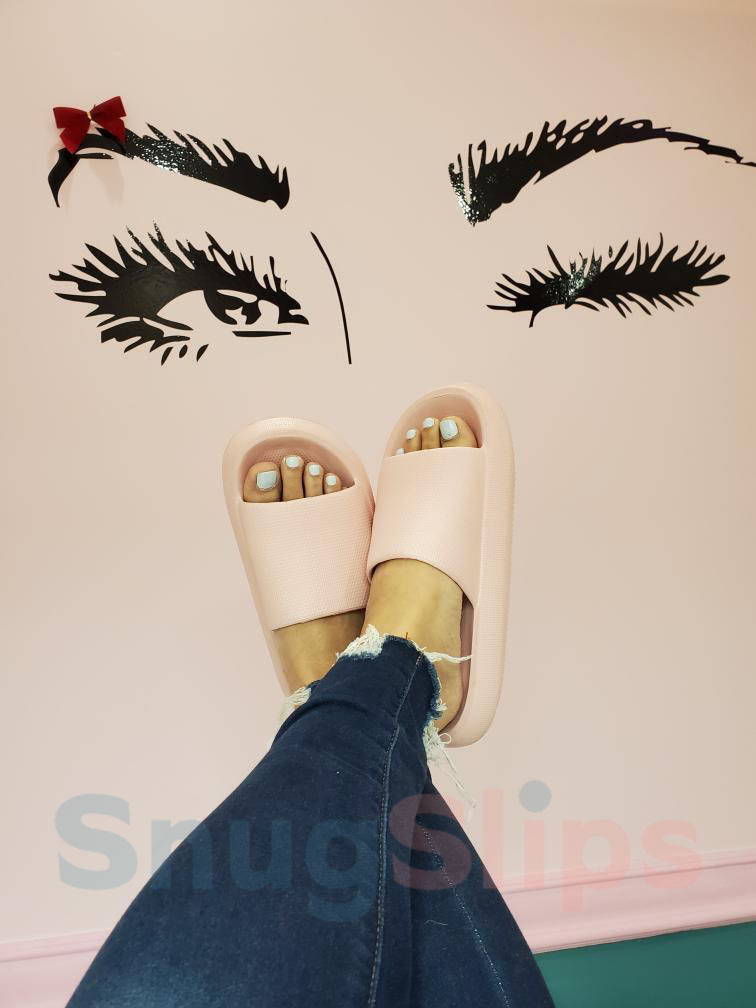 "My friends sent me a picture of these shoes as a joke, but the second I bought them the rest of them followed. Now whenever we all get together with our matching shoes, it's an inside joke"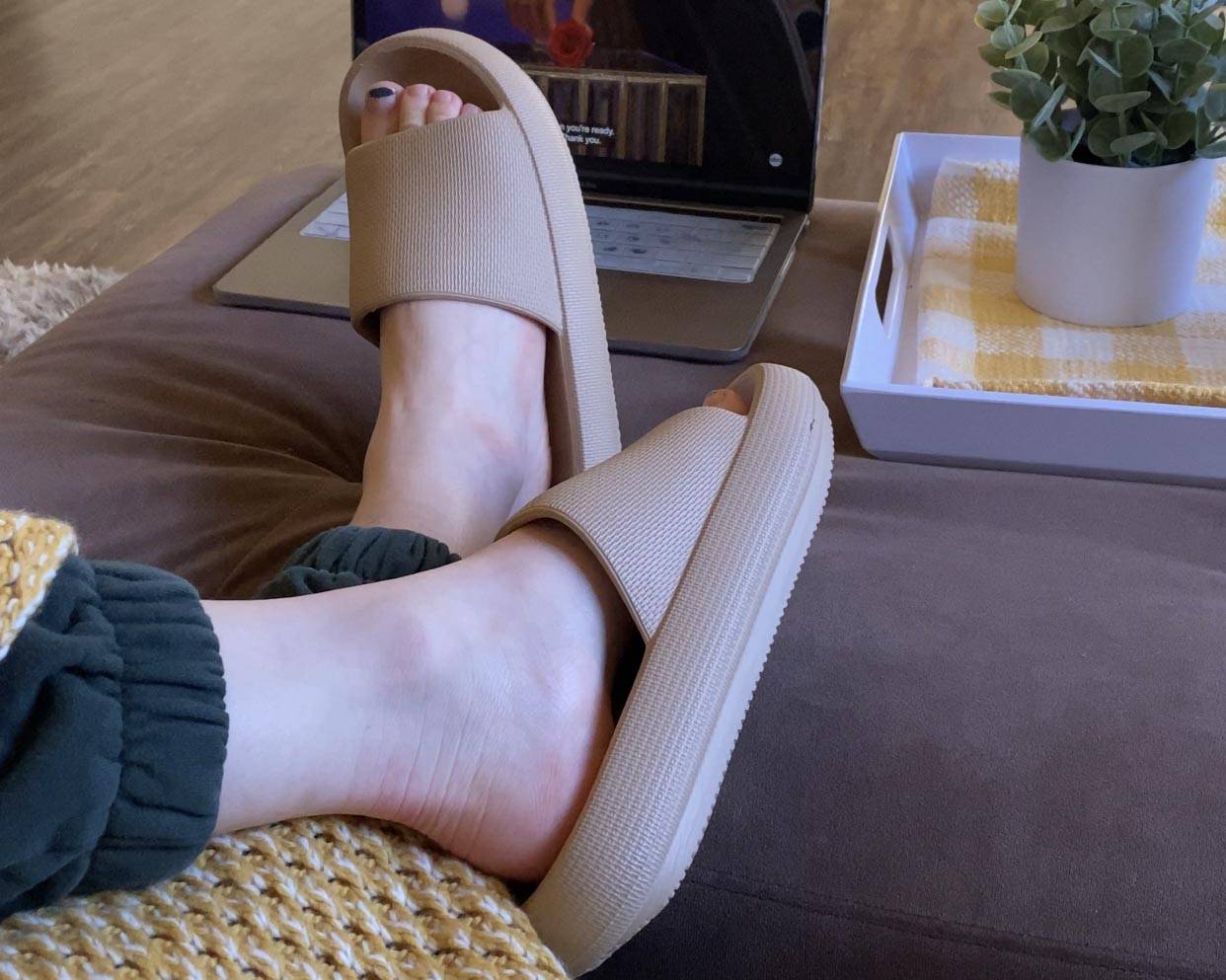 We know that if you could try these on right this second, you'd end up getting a pair for the whole family! By ordering today, you will receive:
30 Day Cushion Test Trial

Limited Time 55% Family Bundle
There's absolutely no reason not to try SnugSlips! Worst case scenario, you send them back. Best case scenario, you have the comfiest shoes on the planet!