SnugSlips are the absolute, most comfy pair of slides you'll ever wear in your life. Period.
Ever see those awesome kitchen gadgets that can be used for 5 different things? Well, think of SnugSlips as the kitchen gadget of shoes.
These slips:
Have a 1.5 inch sole to make it so you won't even feel the ground

Help take excess weight off your back, thighs, calves, and foot

Comfy for Saturday movie night but cute enough for Sunday Brunch!
So yeah, not to toot our own horn but these are pretty much the only pair of shoes you'll ever need in your closet.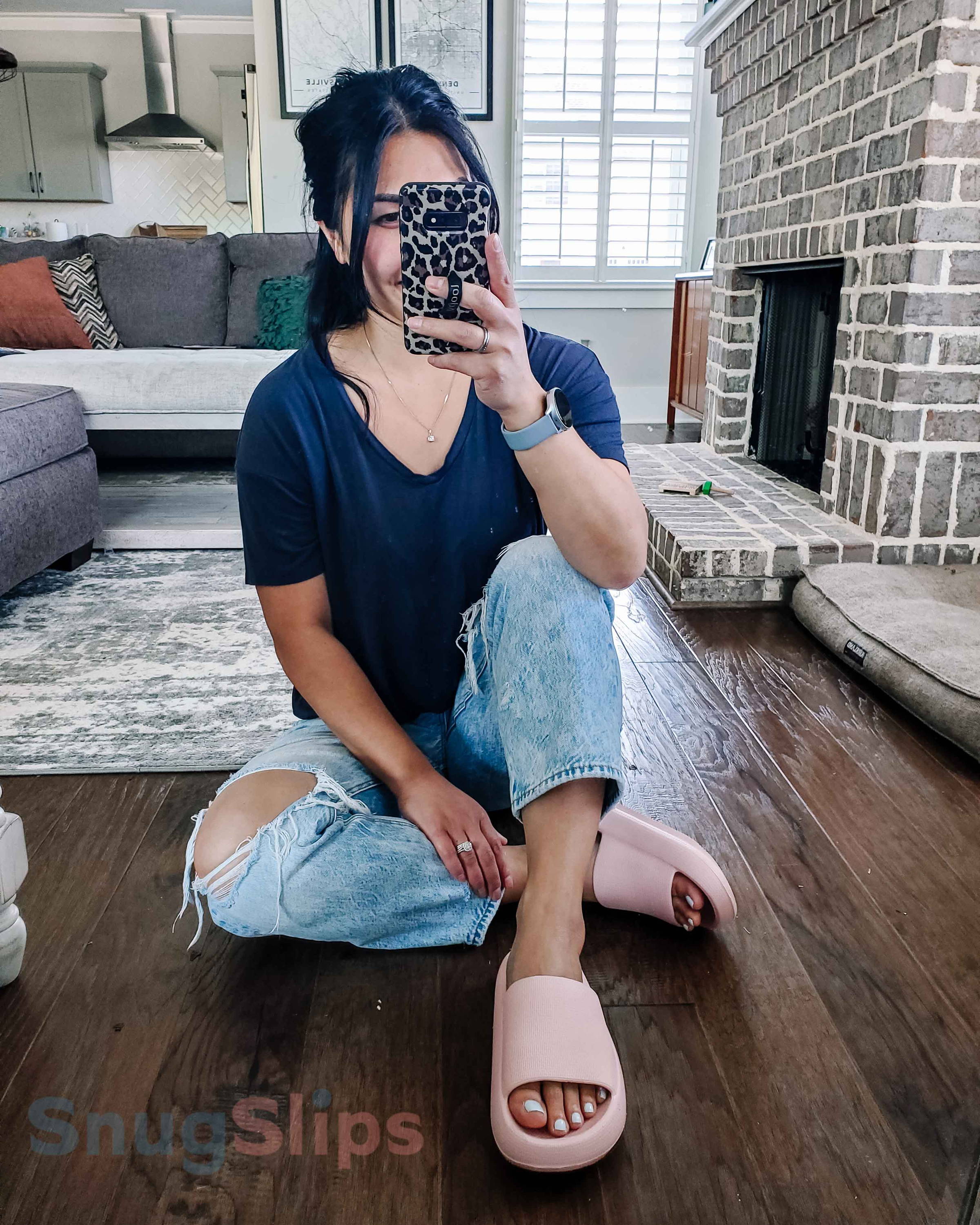 Other than the reasons listed above, there is one HUGE reason why awesome people (like yourself) choose SnugSlips: We actually care about you.
We'll be the first to admit that we aren't the biggest or flashiest pair of shoes in the world, but we pride ourselves on making sure that YOU are 100% satisfied with anything that you get from us.
For whatever reason, don't like our shoes? Instant Refund
Didn't get the right size? We'll take care of it
Don't know if you'll like the shoes? 30-day money back guarantee
You basically have a win-win situation on your hands when it comes to SnugSlips!
We are the Official SnugSlips
It seems like a bunch of other people REALLY love us too... But it's a little too much love.
There have been several businesses popping up and claiming to be SnugSlips, but that's just not the case.
snugslipsofficial.com is the ONLY place that you can find the original SnugSlip shoes!